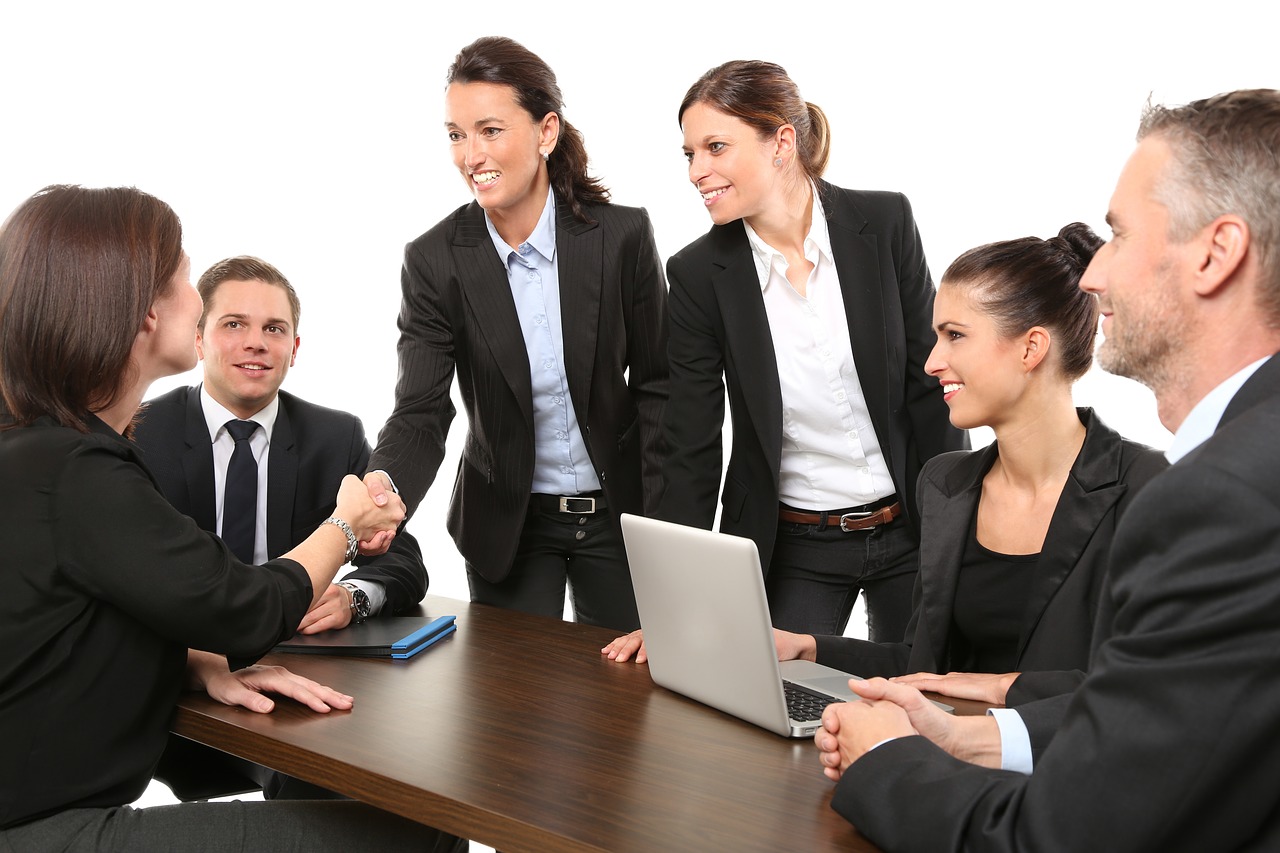 Descrição do curso
---
This box aims to guide you on how to achieve your dream job through an outstanding performance in the interview. The way you communicate your competences, experience and goals highly impacts the recruiter's final decision. By using the language properly, whether it be written or spoken, you can impress positively, be assertive about why you are the ideal and most qualified candidate for that position. You already know this, just need to persuade the interviewer.
Besides the fact that we are being through the most competitive times ever, doing business with foreign clients and companies is no longer a choice, but a demand for the ones who wish to succeed. Thus, it has become vital to master the art of amazing the interviewers in English. Not developing this ability means to be left behind in the job market, earn lower wages and stay stuck in your career.
In order to broaden your horizons and get the most out of your career, dive right in this reading. Apply all the tips, practice in front of the mirror as much as you want, study, read, seek for improvement, rewrite your Resume. A limitless career is waiting for you.
Categoria: Idiomas para negócios & viagens
Informações gerais
---
Conteúdo
The Preview
Common interview questions.
TEN THINGS YOU NEED TO KNOW PRIOR TO THE JOB
Adjectives and adverbs
The correct use of Simple Present tense.
TEN DESIRABLE ATTITUDES DURING THE INTERVIEW
TEN MOVES TO AVOID DURING THE INTERVIEW.
The entrance.
Prepositions
TEN ADVICES TO PERFORM WELL ON GROUP DYNAMICSThe exit
The exit
TEN DESIGN HOT TIPS TO CREATE AN OUT-OF-THE-BOX CURRICULUM.
Genders
TEN WAYS YOU USE BODY LANGUAGE DURING AN INTERVIEW
The correct use of verbs in a sentence
TEN TRICKY QUESTIONS AND WHAT IS BEHIND THEM
Expressing yourself
Interviewing is rehearsing
Comparative and superlative
TEN ADVICES FOR A VIDEO-CONFERENCE INTERVIEW
Video Resume
Redundancies
Behavioural mistakes
TIPS FOR A LUNCH-INTERVIEW
Ebook
Curriculumzz
Grammar
Objetivo
To provide the grammar and vocabulary necessary for those who are preparing for a job interview in English. Besides having practice in the English language it is also presented many tips on behavior and personal skills.
Público-alvo
Pre intermediate students who want to practice and improve their skills in English focusing on the vocabulary necessary for a job interview.
Metodologia
The course is developed in a very clear and objective way. The activities are varied and motivating. Video interviews with renowned professionals, video lessons, podcasts, practical exercises and handouts to register the content are presented.
Certificado
Ater finishing all the activities students can download a customized certificate,
O que você vai aprender
---
Unit 1 - The preview

STUDENT GUIDE

WELCOME TO INTERVIEWZZ

Be welcomed by Vera Lorenzo.

THE PREVIEW

On this video class you will receive valuable advices for the first part of the interview as well as tips on the language you should use during the process.

PODCAST - Common interview questions and the best way to answer them.

In this podcast you will learn how to answer the most common interview questions in English.

INTERVIEWzz - Lisa Dempsey - Global HR Manager at TNT Express

On this video, Lisa Dempsey, HR Manager at TNT Express, talks about the importance of knowing who the interviewer is and ask questions about the position.

TEN THINGS YOU NEED TO KNOW PRIOR TO THE JOB INTERVIEW

On this listening activity you will receive valuable tips on what you need to know before your interview. Listen to it and then answer the questions.

WEAKNESSES

On this videoclass Vera Lorenzo talks about "weaknesses" and teaches you how to overcome them and do your best in the job interview.

ADJECTIVES AND ADVERBS

On this video Vera Lorenzo teaches you how to correctly use adverbs and adjectives in English.

VIDEOCLASS - The correct use of Simple Present tense.

On this videoclass Vera Lorenzo teaches how to use the Simple Present tense correctly avoiding basic English mistakes during your interview.

TEN DESIRABLE ATTITUDES DURING THE INTERVIEW

On this listening activity you will receive valuable tips on how to behave during the interview. Listen to it and then answer the questions.

VOCABULARY - Practice 1

PODCAST - Common interview questions and the best way to answer them.

In this podcast you will learn how to answer the most common interview questions in English.

PRACTICEzz 1

Unit 2 - The entrance

STRENGHT

On this video Vera Lorenzo talks about how to use your strong points during the interview.

TEN MOVES TO AVOID DURING THE INTERVIEW

On this listening activity you will receive valuable tips on what you should avoid doing during the interview. Listen to it and then answer the questions.

VIDEOCLASS - The entrance

On this videoclass you will see the importance of the first moments of the interview. The first impressions you want to have to impress the interviewer.

PRACTICEzz 2

INTERVIEWzz - Brenda Warmer - HR Business Partner at Instam Micro Netherlands

On this video Brenda Warmer, HR Business Partner at Instam Micro Netherlands, talks about how crucial it is to get prepared for the interview.

VIDEOCLASS - Prepositions

On this videoclass Vera Lorenzo teaches how to use basic prepositions correctly.

INTERVIEWzz - Wendy van Vuuren-Striptiaan - HR Director at Intercity Technology

On this video, Wendy van Vuuren-Striptiaan, HR Director at Intercity Technology, talks about the passion the candidate must have for his profession.

PRACTICEzz 3

INTERVIEWzz - Miguel Assis - HR at Saipem do Brasil

On this video ,Miguel Assis, HR at Saipem do Brasil talks about what you shouldn't do in the interview and the most common mistakes candidates make.

VOCABULARY - Practice 2

PODCAST - Common interview questions and the best way to answer them.

In this podcast you will learn how to answer the most common interview questions in English.

TEN ADVICES TO PERFORM WELL ON GROUP DYNAMICS

On this listening activity you will receive valuable tips on how to behave during group dynamics. Listen to it and then answer the questions.

PODCAST - Common interview questions and the best way to answer them.

In this podcast you will learn how to answer the most common interview questions in English.

PRACTICEzz 4

Unit 3 - The exit

VIDEOCLASS - Mistakes people make during interviews

On this videoclass Vera Lorenzo talks about mistakes candidates should avoid making at all costs.

VIDEOCLASS - The exit

On this videoclass you will see the importance of the interview final moments and how to behave well.

TEN DESIGN HOT TIPS TO CREATE AN OUT-OF-THE-BOX CURRICULUM

On this listening activity you will receive valuable tips on how to create an out-of-the-box curriculum. Listen to it and then answer the questions.

VIDEOCLASS - Genders

On this videoclass ,Vera Lorenzo points out the confusion some people make when using "he" and "she".

PRACTICEzz 5

TEN WAYS YOU USE BODY LANGUAGE DURING AN INTERVIEW

On this listening activity you will learn how to use body language in a positive way. Listen to it and then answer the question

INTERVIEWzz - Adriana Riemer - Executive Director at Adrenalina Marketing e Eventos

On this video, Adriana Riemer, Executive Director at Adrenalina Marketing e Eventos talks about the mistakes brazilians generaly make when speaking English.

VIDEOCLASS - The correct use of verbs in a sentence

On this videoclass Vera Lorenzo teaches the correct use of verbs in a sentence.

PRACTICEzz 6

TEN TRICKY QUESTIONS AND WHAT IS BEHIND THEM

On this listening activity you will see ten tricky questions and how to answer them. Listen to it and then answer the questions.

INTERVIEWzz - Alexia Franco - Manager Director at Unique Group

On this video Alexia Franco, Manager Director at Unique Group, emphasizes the importance of being calm during the interview.

PODCAST - Common interview questions and the best way to answer them.

In this podcast you will learn how to answer the most common interview questions in English.

VOCABULARY - Practice 3

VIDEOCLASS - Expressing yourself

On this videoclass, Vera Lorenzo teaches how to express yourself during the interview.

PRACTICEzz 7

Unit 4 - Interviewing is rehearsing

VIDEOCLASS - Comparative and superlative

On this video Vera Lorenzo teaches the correct use of comparative and superlative in English.

INTERVIEWzz - Jac Rongen - CEO at Rongen BV

On this video, Jac Rongen CEO at Rongen BV talks about how stress can interfere on your performance.

VIDEOCLASS - Common questions

On this videoclass you will review the most common questions on interviews, Practice them.

TEN ADVICES FOR A VIDEO-CONFERENCE INTERVIEW

On this listening activity you will receive valuable tips on how to act during a video conference interview. Listen to it and then answer the questions.

VIDEOCLASS - Video Resume

On this video Vera Lorenzo gives creative tips on making an out-of-the-box Resume.

PRACTICEzz 8

PODCAST - Common interview questions and the best way to answer them.

In this podcast you will learn how to answer the most common interview questions in English.

VIDEOCLASS - Redundancies

On this video Vera Lorenzo teaches how to avoid being redundant in English.

PRACTICEzz 9

INTERVIEWING IS REHEARSING

VIDEOCLASS - Behavioural mistakes

On this video learn how to avoid behavioural mistakes that can ruin your interview.

VOCABULARY - Practice 4

TEN TIPS FOR A LUNCH-INTERVIEW

On this listening activity you will receive valuable tips on how to behave during a lunch interview. Listen to it and then answer the questions.

PRACTICEzz 10

EBOOK

INTERVIEWZZ - Ebook

Extra courses

Curriculumzz

Grammar

Special Thanks